2022 On Property Ram Sale
Thursday 11th August 2022
2022 Ram Sale website catalogue
Printed copies of the catalogue will be available at the On Property Inspection Day and On Property Ram Sale.
Please contact us if you would like a printed catalogue posted out to you.
Private selection rams will be available after the sale. Full fleece tests and ASBV data available.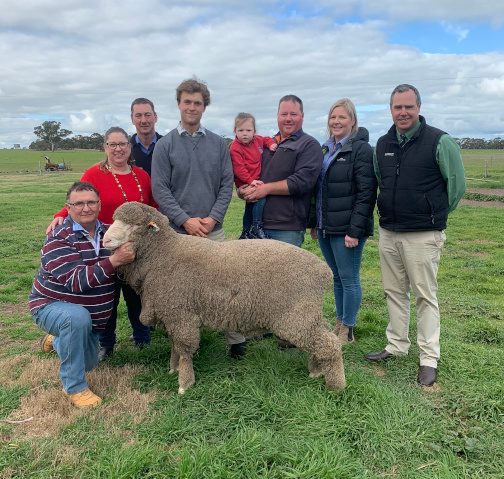 The absence of a few long-term station buyers did not hinder the result at the Callowie Poll Merino annual on-property sale on Monday, with the sale averaging $2102, a significant improvement on last year's average of $1442.
The Halliday family sold 42 of 50 rams offered to a top of $5000, and welcomed four new buyers on the day, who all made purchases.