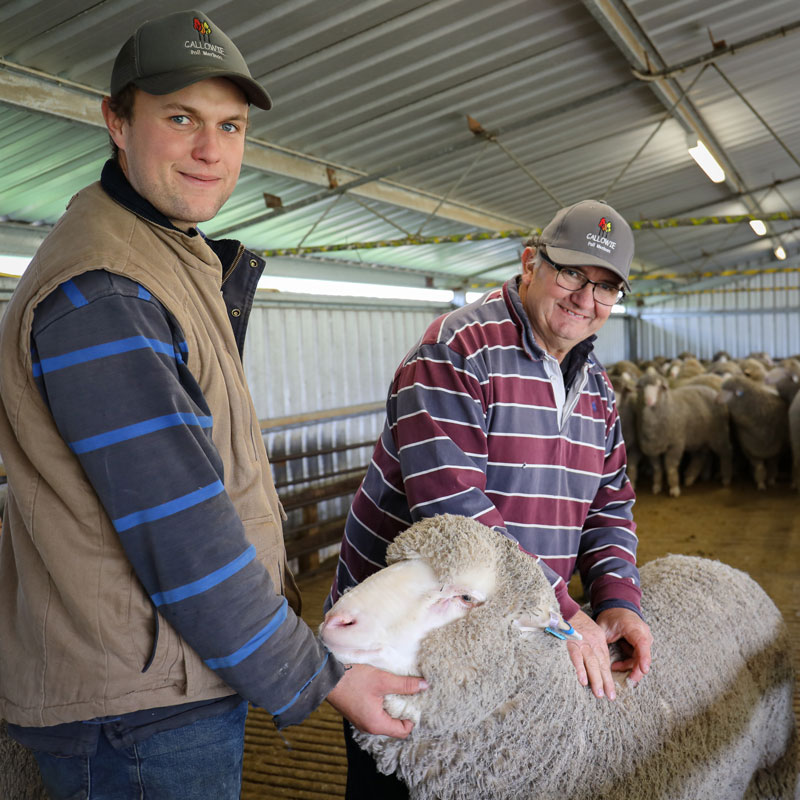 Stud Information
Founded in 1984 by Richard and his father Bob Halliday, the Callowie Poll Merino stud focus on breeding sires that display the 5 C's – conformation, constitution, covering, carcase and consistency.  Since 2009 the stud has been managed by Richard and Jacquie Halliday, and in 2020 their son Angus has joined the stud.
The stud is located on the Halliday property Mallee Downs, north of Bordertown and east of Keith in a 450mm rainfall country with sand over clay soils.
The farm has a mix of stud and commercial sheep, and shearing occurs every 8 months.  Ave micron over the whole flock is 19 micron, with a 8 month average fleece cut of 5.75kg.
Clients purchasing sires from Callowie Poll Merinos are offerred:
a personalised follow up service to ensure purchases are as expected;
a classing service with Richard who has an extensive industry experience and is a trained Lifetime Ewe Management instructor.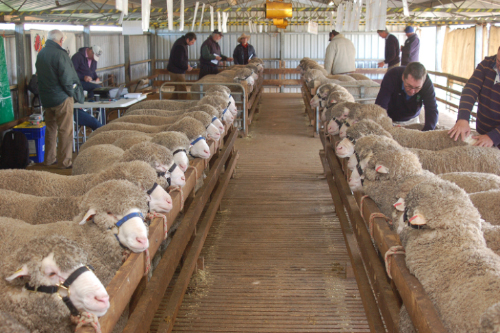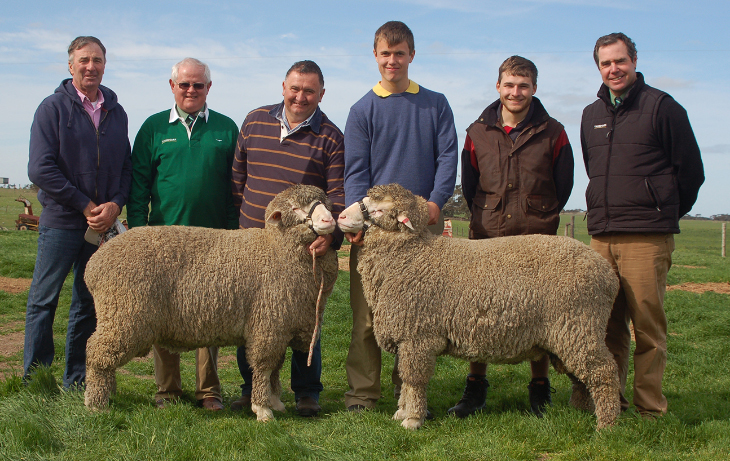 In addition to Poll Merino sheep the property grows lucerne hay and seed under pivot irrigation.